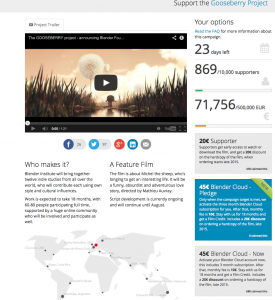 Great news: we now have been authorized to accept credit cards directly. This is all secure, PCI Compliant, using braintreepayments.com. The strict Braintree review we had to pass through took a couple of weeks longer than expected. Meanwhile we could improve our campaign website too.
We're also editing a new video – I have a personal message to share with you! We will also email everyone who has supported us before, to invite them to take part in the project.
No money gets charged from your credit card, until we reach our campaign goals.